There is nothing as sweet as being joined by another kinky girl on a call. Was gonna say never knowing where that 2 girl phone sex fantasy would go but we all know its gonna be some level of girl on girl action. Not always but in this wonderful situation it was.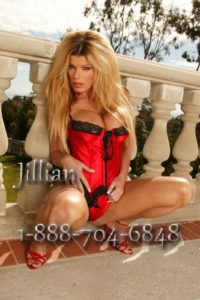 Yes I know your craving some details on who this sexy cougar got to play with and it was another sexy blonde.. Avalon. A gentleman she has been talking to for a bit mentioned to her that he was distracted by my breasts. Like any wonderful woman that likes to share her men she was more than happy to have me join their sexy phone time.
Now there was no elaborate roleplay other than he was just savoring and jerking off to Avalon playing with my breasts. Truth be told so was I. They are big wonderful and rather sensitive so someone eager to play with my breasts always makes me extra wet.
Avalon definitely knew how to finesse my hard nipples in her mouth but probably the hottest moment was him not being able to resist joining in and slipping his very hard cock between my breasts. I mean talk about an extremely hot moment Avalon's mouth bouncing between my nipples and his cock head dripping with precum that would pop up between my breasts.
Yes I am getting lost in that moment yet again.
Thanks for letting me join in on the fun Avalon and your horny friend. Look forward to some more 2 girl phone sex adventures with you guys. Course in the mean time I would love to play with that sexy blonde again so perhaps you would like to arrange for your own threesome with Avalon and myself.
You can reach us, Jillian and Avalon by calling 1-888-704-6848.