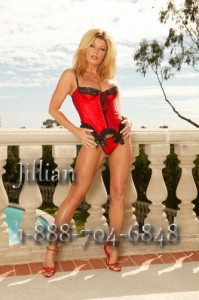 I know how much some of you love feeling something long and thick inside. And I completely understand, my dears, because I love it, too. But I love dishing it out just as much as I love receiving it, which is why strap on phone sex is always a good choice in my book.
Technically, I have a number of dildos that fit perfectly into my favorite strap on harness. But I know that all of you little size queens out there won't be satisfied with anything less than my biggest one, will you? So for all intents and purposes, I suppose I only have one dildo for you–my big 11 inch one that's roughly as thick as a soda can.
Oh, don't get scared now, boys.
You see, I can't wait to get it out and use it on you. I want to see you down on your knees, coughing and gasping and struggling to swallow it all down. I want to fuck your face with it and hear you gag and see the tears roll down your cheeks. And when I've finished using your mouth to my liking, I want to see you up on all fours, presenting yourself to me, so that I can bury the whole thing inside you with one long, hard thrust.
What do you think? Are you ready for a strap on phone sex session with me and favorite toy? Come on and show me what a size queen you really are!
Jillian 1-888-704-6848
hotmilfjillian on aim and yim