If you day is anything like mine I am guessing a sexy breast worship phone sex fantasy is just what you need to release some trouser tension. Oh I know its one of those things you are trying to avoid. That mounting pressure rising up in your pelvic area but honey. Its not going to just settle down by itself. Not with all those hot big breasted women out there wearing summer dresses that expose those soft, luscious, perfect breasts.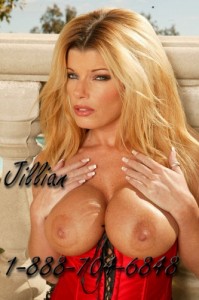 I am guessing it all started with the girl at the office who forgot her sweater to wear over her thin cotton dress. The one that just floats around her as she walks. The bright color of the dress just calls for you to look at her. Course today being the day where her nipples are rock hard pressing up against that cotton. Giving those playful flowers on the material a bit more dimension.
You cant help but stare. Trying so hard not to for your weak when it comes to breasts. Any size. Any time. Perky ones. Big ones that hang. Its all heaven in your book and you just want to dive into them. Wrapping your tongue around those nipples. Your dick swimming in that cleavage.
Ahh Yes that is what started it all this morning that one girl with no sweater to hide her taught nipples. Now here you are hours later distracted by the tightness in your pants. A cock screaming to come out and be touched.
Well honey, here is where you get to release some of that pent up pant frustration by calling me. We can talk about anything. The jump off point is some breast worship phone sex and where we end well that is up to you. From something like a titty fuck fantasy to well a very taboo role play around some cougars tatas. Oh yes I know now I am being bad but its so much fun.
You can reach me and my sexy big breasts by calling 1-888-704-6848, just tell the dispatcher you wish to talk to Jillian.
My aim is hotmilfjillian