Its Friday and I have spent part of my day at the spa getting the most wondrous pedicure. Opting for a bright pink lacquer to adorn my toenails. Since more people will be admiring my nails, as I wear heels more appropriate for warmer weather.  Why do I am I saying this? Well rather simple really all that foot attention from the girl at the spa has me longing for more. I wish to spend my Friday night with some foot worship phone sex fantasies.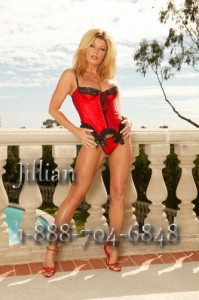 Love to hear every sinful detail on what  a man with a foot fetish would do with freshly painted toes. Would you start out with rubbing and caressing so you can admire every little foot angle? Or are you more the eager sort who will dive in so they can taste that sweet foot nectar?
Really there is no right or wrong way to worship sexy feet just as long as you are doing it in great detail. Take you time. Ok so I want you to take your time with my feet. Savor every toe in your mouth let your tongue explore every crease and dimple.
Now I am all for if that foot worship continues up my leg and has you worshiping the rest of my glorious mature 40 year old body too. Once you get a taste of my feet you may feel the need to taste the rest of me too.
You can reach me by calling 1-888-704-6848 just tell the dispatcher you wish to worship Jillian's sexy feet.
Oh and dont worry if your idea of a foot worship phone sex fantasy is one where your bowing down before a more dominant mature woman. I can definitely get behind that for I love sensual domination when it comes to phone play.
hotMILFJillian on aim.