OMG I love fucking big black cocks. And I know that a lot of you out there love to see or hear about a woman doing that. That's why I get so many calls for BBC phone sex fantasies. It's almost always a call from a guy with a tiny dick who knows he could never please a woman like me in a way that a black man could. Those black bulls know exactly how to fuck a woman. You don't.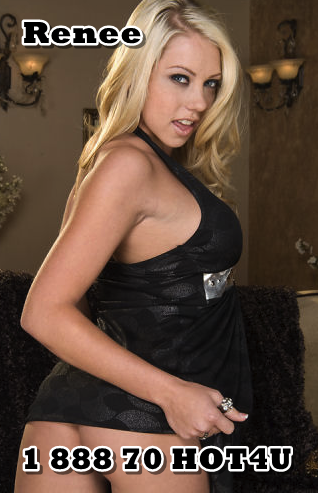 What is your absolute favorite part of watching a woman be fucked by a big black cock? Do you like seeing how stretched out her pussy gets when he starts to slide it into her? Do you like how aggressive he is when he is pounding that pussy? And oh, the sounds she makes when she cums all over his big fat black cock are heavenly, aren't they? Or maybe the best part for you is watching that hot black creampie drip out of her stretched out pussy once he is done with her. All of that sounds so good and makes me wish that I had a big black cock buried all the way inside me right now.
Tell me…how does it make you feel that you could never do any of those things to a woman? I mean, with that tiny dick you are no doubt hiding in your pants, how in the world would you even fuck anyone? That's right, you couldn't. So, it's really a good thing that you love watching pretty women get fucked by big black cocks. It's the closest you could ever get to a pussy…especially mine.
Are you ready for a hot BBC phone sex experience? Then pick up your phone and call 1 888-704-6848 and ask to talk to Renee!