Every now and then a person who is really good at something will have mental blocks. Sometimes when I do I have to just think about something that I really love and sooner or later my writers block goes away. Right now I'm thinking about a few unforgettable roleplay phone sex calls that I recently had. They are completely different but when I think of being a switch for all of your favorite fantasies, one thing is for certain. That is the art of seduction. I'm a natural seductive tease to all kinds of men. Those who are straight, those who are bi sexual, those who are submissive and those who love being in control. When a gifted writer with a creative imagination like mine has a lot to say it's quite difficult to keep what I share to a minimum. Sometimes I feel like it's an unjust to not only those who are reading but those who actually lived the experience with me.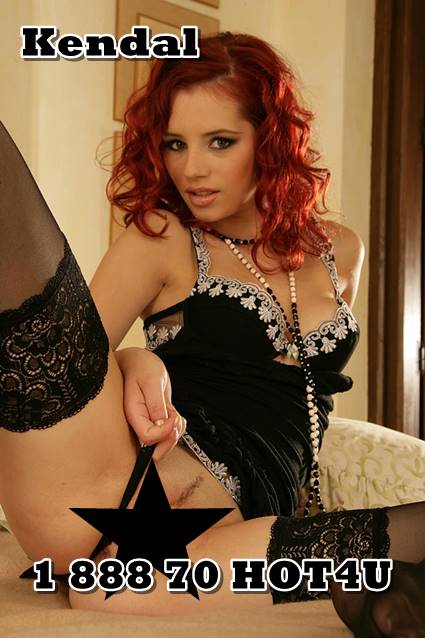 First I'd like to briefly share a session that stood out with me. (They all do in their own special way) He worked for my dad and was responsible for making sure that I got home safely one night. He saw me at the club dressed in something like this. The moment I saw him I knew that when we were alone that I would turn up not only my flirtatious ways but the heat as well. I have a reputation for when I see a man that I want I won't stop until he knows it. Just like he did when we were alone in my bedroom. I stood there dressed just like this as his eyes were looking me over from head to toe. He was a bit held back because I was his boss's daughter. He looked so hot standing there unsure if he should make a move or not. I walked up to him as I slid this tight fitting dress off. I smiled saying "I just love this dress don't you? The way that it fits snugly to my body. The way that it shows off my breasts, legs and ass." Slowly slipping it off for him as his roleplay phone sex desires got more intense. Brushing my body into his and seducing him to his breaking point. Touching, feeling, kissing him until he had me exactly where I wanted him to be. And that was right in my bed. He kissed and licked me all over my body. His cock was getting harder by the second. I told him I had to have him and even though he worked for my dad I would see that he got a promotion. When he made his way back up my body I could feel his hard cock press in against my dripping wet pussy. I begged him to fuck me because I wanted to feel his cock plunge deep inside of my pussy walls. Lust filled the room as our bodies were pressed into each other. Just moments before he was ready to shoot his load my moans of passion pushed him over the breaking point until he exploded deep inside of me.

It brings me to the next man that I spoke too on the phone. He was very sexual, open minded and told me that he was bi sexual. He sounded so turned on when he shared his kinky secrets with me. He told me he had fantasies of bisexual, forced CEI, snowballing, cream pies, cuckolding and being a fluffer. Although I would not tie him and the other man together I would have to say that if the first had just left my house and this open minded subbie would have had his suspicions of me cheating would have been the perfect combination. I shared with him that two men could have come by ready to not only feel my mouth wrapped around their cocks but his as well. They say that when you care you share. So all of his bi sexual fantasies of sharing a big meaty dick with me and being forced to eat cum as well as my very own fluffing cuckolding cream pie clean up sub took him to the edge of losing control. Roleplay phone sex can have that affect on men. He imagined seeing me placed on my knees taking it doggy. All the while my other lover would put him on his back to fuck him like a girl. With me close enough to him to wrap my soft hand around his dick pumping it until he begged me to cum.
Taking in my body being fondled for his viewing pleasure. These breasts, ass, and pussy to watch get taken. These thigh hi covered legs and cum fuck me pumps adding for the perfect touch. That and my extremely dirty talking mouth for his roleplay phone sex fantasy leading us to the point of snowballing and sharing all of that cum as we swapped it back and forth.
What more could a sexual sensual switch like myself ask for? Except to know what kind of roleplay phone sex fantasy gets you excited. And I promise you with a girl like myself you will find yourself being tempted to give in… Do it please… I'm all yours and ready to hear your secret desires… That is unless I make you all mine.
Call 1 888 704 6848 ask for Kendal
E Mail: Kendalloves2swallow@gmail.com
Skype & Google Hangouts Messengers: Kendalloves2swallow