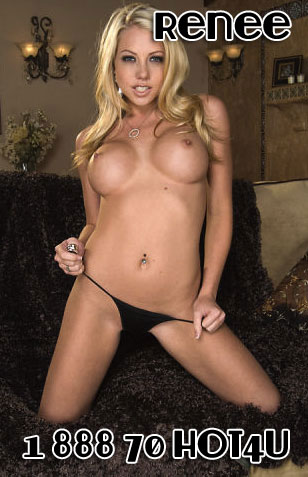 Move over white boy, this sexy blonde doesn't have time for you.  You know what I like don't you. I love BBC phone sex.  I only like big black cocks! Why?  Those white cocks are normally small, tiny, thin and boring, plus they don't know how to work them into my tight pretty pussy.  Now, those black cocks, thats a completely different story.  Have you ever had a big black cock before? Why don't you come over and I will show you just how great these big black cocks really are.
You come over to my house and when you walk in you see 3 guys standing there.  Not just your average guys, but 3 huge black guys.  They are standing there completely butt ass naked with their huge cocks hanging out.  One is about 10 inches, one is 11 inches and one is 12 inches.  Mmmmm…I just love how thick their cocks are and from the look on your face you look intimidated…..however from the bulge in your pants I can tell your definitely excited now aren't you?  That's what I was thinking.  You lay on the couch like a bitch.  You open your mouth as that big 12 inch cock nears towards your mouth.  You open it nice and wide and place your lips around it.  He grabs the back of your head and starts face fucking you.  The other guy with the 10 inch cock comes up between your legs and starts fucking your pussy ass.  Now you have 2 big black cocks fucking
you.  I am laying on the floor cheering them on as the 3rd big black cock slides right in my tight pussy.  Moaning and screaming is going on all over my living as these big black cocks are taking over us.  I knew you would love it! Want them to cum…I know I do!!
Looking for some BBC phone sex then give me a call at 1 888 70 HOT4U and ask for Renee.
AIM: RainyDay4Renee
Yahoo: RainyDayRenee