Hello everyone. I have a really important question to ask you. When it comes to quality phone sex, what kind of encounter do you consider to be very good? Do you get excited for a girl who does a lot of moaning and groaning and calling out your name? Do you like it when she is more vocal and has a really dirty mouth? Do you get turned on for a female who really listens to detail when it comes to giving you what you want? Or do you like a combination of all? I have come to find a lot of men tell me that intelligence is very sexy. I get a lot of my calls from my blogs and sharing my calls and personal experiences when writing them. I can honestly admit that I may give too much. But isn't too much better than not enough?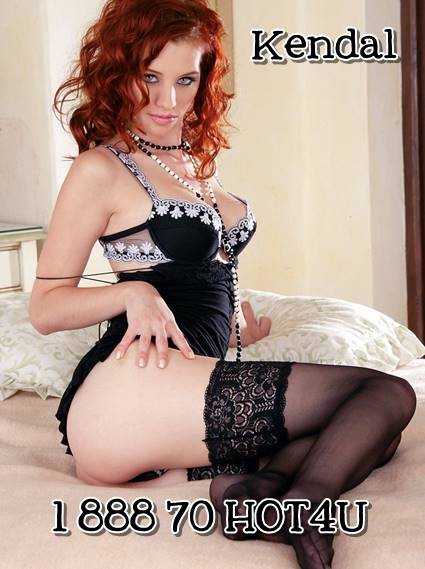 I can't deny that I love hearing your voice. I love getting to know you and what makes you excited. I'm a very personable kind of PSO who takes the time to find out exactly what turns you on. It's not always about me and what turns me on. To me what gets your heart pounding is what I love to cater too. It's true enough that I am both dominate and submissive. Kinda like a light switch that turns on and off when I hear your voice. I also have a very addicting and sexy quality phone sex voice. Everyone knows how much I love dirty talking, stimulating your mind and painting a very candid mental visual of how i'm dressed and bringing your fantasy to life. I also love it when you look at my pictures and see my supple breasts, firm ass, sexy legs and lovely pussy.

I love it when you are so turned on and worked up that you start pumping and stroking your cock for me. I adore all types of men too. Kinky, dirty, nasty, perverted, taboo, extreme, dominate and submissive. I love a gentleman who loves good old fashioned love making and the kind of intimacy that you can always find with yours truly. There are also times when you surprise me and tell me that you too are a switch. And regardless of what kind of quality phone sex fantasy you enjoy you will always know that with me you will get the best kind of experience ever. I take pride in everything I do. And I never disappoint. So as you are sitting there reading this now please give me a call and tell me what you consider to be the best.

Me and my sexual alluring body is here and ready for you. And if you need to find out what i'm into regardless if you are dominate or submissive, take a look at my page. Also view both of my blogs. Take in my stories. Don't just gaze at my pictures. Read in what I write. I do that for you, not me. If you find yourself getting excited by what you read then give me a call for some of the most mind blowing intense quality phone sex you will ever experience.

Call 1 888 704 6848 ask for Kendal
E Mail: Kendalloves2swallow@gmail.com