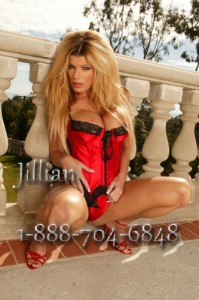 Hello there, little cuckolds. I've got a nice fantasy scenario in mind for us tonight. Picture it in your head for me, and let me know if you like it.
Imagine this: I come home late one night. You have no idea where I've been This is nothing unusual for me, of course, so you don't ask, but you've got your suspicions. And those suspicions arouse you to no end, don't they?
After I come in, I take you to the bedroom with me, where I tell you to take off all of your clothes and then mine, too. You begin to grow…excited…because you think I'm going to take you to my bed and let you fuck me. But that's not what happens at all. Instead, I push you down on the bed on your back, climb up to sit on your face, and tell you to lick me.
At the first taste, you know that your initial suspicion was right. You're licking another man's cum out of my pussy. It's a creampie phone sex surprise, and I saved it just for you.
Oh, I bet your cock would get hard at that, wouldn't you? You wouldn't be able to resist. And after you finished your creampie cleanup duties, will you confess your secret cuckold desires to me? You will, won't you?
Mmm, yes, that sounds like everything I could possibly hope for out of a creampie phone sex call. Wouldn't you agree?
Just ask for Jillian 1-888-704-6848
hotmilfjillian is my aim and yim