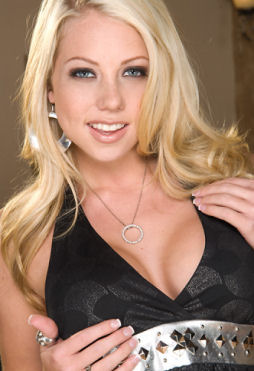 Hey! What's going on guys? I'm Renee… your perfect phone sex Princess. You can call and play with me now or bookmark my page and save me for a rainy day. 😉 I love sex in the rain. In fact, I love both making love and having kinky phone sex anywhere! You can consider me your secret girlfriend. The one you can tell anything to. Even though I consider myself to be sort of a "girly girl" – I'm more than just a pretty face with a wild and eager phone sex addiction. I enjoy sharing erotic stories and secret confessions. Don't be all shy with me. I'm sweet and try to be sexy, but I also have a kinkier, devious side. *wink* I'm a very discreet phone sex Princess; even though I'm currently single, I know how to keep our mystical affair under wraps. *double wink*
My first kinky phone sex secret? I love giving wet, messy, sloppy blow jobs. To be on my knees staring up at your beautiful cock and staring at you with my big blue eyes. I know you want to slap that nice wet cock all over my pretty face; and I'll let you. Run your hands all through my long hair, grab on tight if you want and just enjoy pumping your cock in and out of my hot mouth down into my throat. My eyes will water and I'll love every minute of it… right up until you cum in my mouth or all over my face and hair.
My second secret: I love the kinkier side of being a phone sex Princess. My favorite talents to use with my lovers are tease and denial, erotic hypnosis phone sex, girlfriend experience GFE, mutual and instructed masturbation, and in depth fantasy role-play.
For you naughty slave boys, I enjoy hypnosis mind control, forced bi cock sucking, sissy panty boys, sensual domination and cuckolding.
Third secret? You'll have to call me and share one of your own. It's only fair, right?
I can be your slut in the sheets or I can be your personal sweetheart to cuddle and talk to after we're finished with our kinky phone sex session. What do you think we should be doing together? I'm a wild role-player and of course I love slipping off into fantasy land where you can whip out all your fetishes.
There, I guess you know a little bit about Renee… do you want to know more? Then call me now, why save me for that rainy day?