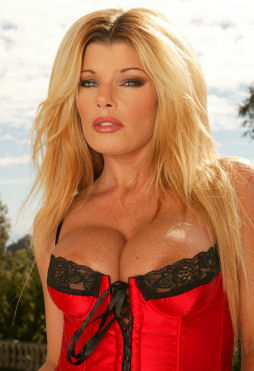 Hello Cucks! Yes even if your not into cuckold phone sex you can still read up on me. I am sure we can find something in common. I mean after all your infatuation with busty, blonde MILF's is one thing.
As you can see I am a statuesque blonde in my 40's. I am never ashamed of my age. I think it took me till my 40's to find my stride anyways ~ sexually and otherwise. I take great pride in my body and I am not embarrassed to say that I have had some work to help ensure that every part of my body remains where it needs to be so that you men (preferably younger with stamina) always lust after it. Mind you knowing my ex hubby paid for it. Does bring that extra gleam to my eye.
No I am not single. I am involved with a beautiful, younger man with an amazing BBC cock that does keep me more that happy. Yes you did read that right. I left my last sorry hubby for a fine dark chocolate one. Been with him a few years and yes I could go get married but then my ex's alimony payments would stop and well.. Lets just say that isnt going to happen any time soon.
Sure your wondering if I have such a great black cock to please me at home why am I signing up for phone sex? It was one of those night my boyfriend and I were surfing online and stumbled upon cuckold phone sex. He said "Why dont you take cucking to a whole new level beyond your ex husband?"
Never thought about it before to be honest and my boyfriend being younger is far more open minded and loves the idea of me sharing our sexual rendezvous with other men. So here I am.
Now cuckold phone sex is really only the tip of what I am into sexually. Forced Bisexuality, Cum Eating, Cream Pies, Sissy boys, Sensual Domination, Humiliation, Strap on, BBC (obviously), Cheating housewife, Family fantasies, Body worship, Clothing fetish, and more really.
Look forward to getting to know your sexual kinks while I share mine.
Jillian