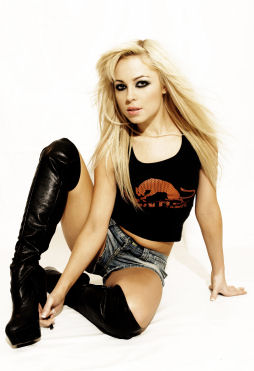 Hi there! I'm Paris. I'm twenty-one, sexy, mischievous, and spunky. I love spoiled princess phone sex and kinky role-plays. I have the perfect handfuls of 34C titties, flat smooth tummy, firm round ass and a tight smooth snatch. You'll be lucky if I let you touch any of that. I'm certainly not shy and you can confess anything to me. In fact, telling me all your filthy secrets may even excite me. I'll tease you with words, my svelte body, and devious mind.
I'm the bratty Princess who wants you to lick her boots, ass, pussy and push all of your limits. I'm addicting. An extremely exciting, habit you'll never want to quit. Sometimes, for the right man, I can be a dick addicted cum slut. Let's be honest, sometimes I'm *both* – especially in certain twisty role-plays. If you're a beta boy, it'll seem I'm fucking everyone else but you. Ha ha! Sad for you; hilarious for me.
Sex is a powerful weapon. (wicked giggle)
Some random thoughts that roll through my own personal spank-bank are:
Hot seduction fantasies. You're wondering if you're man enough to pluck this forbidden fruit, but I catch you staring at me and corner you. Oh, it's not your fault? You couldn't help but look? Is that right? Well you shouldn't start something you don't plan on finishing.
I'm also turned on by a sexy well-endowed man fucking me relentlessly. Feeling you on top of me with my legs bent so far back and your huge cock plummeting deep inside my glistening honey-trap. It causes every nerve-ending in my body to fire off these zaps of pure ecstasy. I shudder and shake while creaming all over him, biting his neck, dragging my nails down his back…
What else could I be into? Oral, anal, sugar baby, GFE, body worship, domination, cum play (eating, swapping), humiliation, SPH, CFNM, tease and denial, supernatural, wine & dine, bad BAD babysitter, rough sex, flirty counter girl, office cock tease, bratty financial princess, boss' daughter, slapping, cuckold and reverse cuckolding fantasies (you get to be the hot guy I fuck instead of my boring boyfriend), bitchy coed, quick cummer PE (premature ejaculation humiliation) forced intox, etc. The list goes on… so what do ya say?
Maybe you have something incredibly taboo and nasty you want to talk about. All I can say is, tip and spoil me and I'll talk about ANYTHING your wicked mind can come up with.